Happy Sunday fellow readers! Today calls for another TBR Clean up!
The book tag was originally created by Lia, formerly @ Lost in a Story.
For those of you who haven't taken a look or participated, here's the breakdown:
Go to your Goodreads to-read shelf.
Order on ascending date added.
Take the first 5 (or 10 if you're feeling adventurous) books
Read the synopses of the books
Decide: keep it or should it go?
This is a process that we (I) will be doing every week meaning that we (I) have to keep track of where we (I) ended and where we (I) will move forward from. From what I've seen many book bloggers have chosen their own intervals but many have done it in intervals of 5. For example Week 1 we (I) will do book/s 1-5 on the TBR list. Then Week 2 will be 6-10 and so on.
This will continue until the whole TBR list is filtered through, leaving only the books you (I) actually plan to read.
1. Warped by Maurisa Guibord
Fantasy, Romance and Time Travel all packed in 339 pages. Hmmm….A magical Tapestry with a Unicorn on it? I feel like I've read that somewhere before but cannot seem to remember where. I'll put this one on the rainy day pile.
---
2. The Shadow Queen by C.J Redwine
I don't see myself reading this one. As much as I like retellings and the different perspectives each author brings with them, Snow White isn't one I love.
---
3. The Awakening by Mary Abshire
Vampires, Demons, Shapeshifters and Amnesia? Sign me up! It's been a long time since I read a mystery book. I'm going to leave this one on the shelf.
---
4. The Faerie Ring by Kiki Hamilton
Set in the 1800's and about Faeries? I haven't come across a book like this one yet. It stays 🙂
---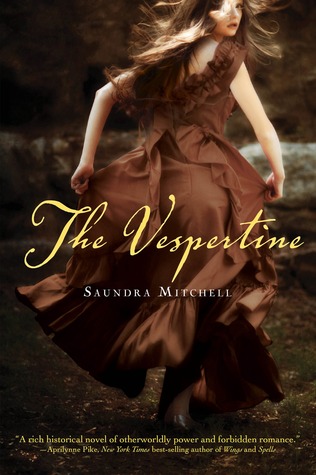 5. The Vespertine by Saundra Mitchell
Another book set in the 1800s with an interesting premise. Girl with foresight and a mysterious painter for a love interest? I'm signing myself up for this one.
---
Overall Verdict: 3/5 books will be kept1/5 possible rainy day
Have you read any of the books on this list? How many books do you have on your TBR list?
Let me know in the comments below or tag me on your TBR post, I would love to see what books you guys have on there! <3
Jeimy