Para Leer en Espanol, Presiona Aqui!
For those of you who haven't joined the fun or want to discover some amazing blogs, I highly suggest in taking a look at the announcement post over at Clo's blog!
Today's prompt is hosted by ME! To see my other Bewinter posts, click here!
Prompt
Winter Vacation
Pack your bags again because we are going on another vacation! List five snowy fantasy worlds/cities you would like to spend your Winter in.
1. Antica from TOG: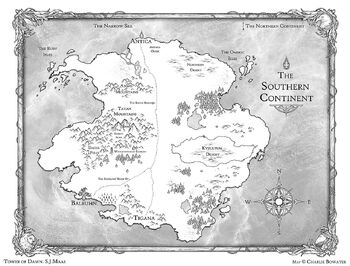 Honestly, for all the smack I talked about Chaol….I was glad for Tower of Dawn. The Southern Continent became one of the places I would love to visit. The bits and pieces of culture Sarah fed to us left me wanting more!
2. The Groves in Uprooted:
The scenes that took place in the Grove were my favorite in this book. The way Naomi painted them were so magical and serene, I remember wishing there was such a place near me like that. <3
3. Winter Court from ACOTAR: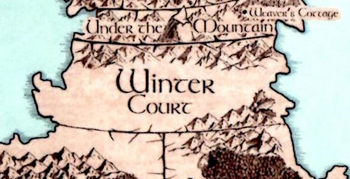 I am not a fan of snow. Never been, don't think I will ever be but to catch a glimpse of Kallias?…..I'd subject myself to all the snow and all the cold.
4. Hogsmeade from Harry Potter
Potterheads understand why. And if you don't, then let me put it this way: A cute little town with cute little shops and cute little pubs? Oh and sprinkle some magic in there? It's the perfect snowy get-away! Universal Studios has made the possibility of going there true, even if the temperature isn't accurate!
5. The Vampire Knight World:
As much as I disliked the way the series decided to go, I always loved the idea of Vampires and Human's coexisting. I dreamt of being in a school like that and dreamt of having my own Zero <3 I'd definitely would love to visit the Vampire Knight World for a day even now as an adult.
Where are you flying off to for a bookish winter vacation? Let me know in the comments below!
A Novel Idea is so close to having 200 readers! Help me get there before the end of the year by participating in this giveaway!
One of you could win books of your choice! As long as book depository carries it and it's $40 or less!
Rules:
You must be following ANovelIdea.net to be eligible for this giveaway. Not to mention, must complete the following pre-requisites below:
Follow/Subscribe ANovelIdea.net *
Follow @anovlidea on twitter
Tweet about this giveaway
Follow @Anovlidea on Pinterest!
Click the Link below to Enter to Win!:
http://www.rafflecopter.com/rafl/display/732febd43/?
The giveaway is open INTERNATIONALLY, as long as book depository ships to your location! The books gifted have to be $40 or less.

XOXOXO,
Jeimy
Related Posts: