Today's post was created by Kate @ Cover to Cover Book Blog! Click here to check out her post and while you're at it, hit that follow button! Kate has great bookish content on her blog!
Bookending Spring 2020 is one of the quarterly Bookend Events created and ran by two amazing book bloggers, Sam and Clo. The goal for each quarter is to discover new blogs, bring the community together and make new friends! You can track and join the fun by checking out the #BESPRING2020 hashtag on twitter 🙂
Procrastination Book Tag [Original]
An original book tag that will have you identifying the things that enable you to procrastinate, and sharing your favorites as you go!
Checking Emails
What are some of your favorite epistolary romances?
Punk 57 by Penelope Douglas and Dear Aaron by Mariana Zapata
These two books tugged at my heart strings like no other, being two of the first epistolary romances I've ever read. Dear Aaron more so than Punk 57 in the sense that the majority of the book is text/email exchanges between the two MCs.
---
Watching Netflix
What are some of your favorite reads featuring a celebrity / royalty /
someone famous?
Not going to lie, 98% of the books I read mostly have royalty….I'm a huge fantasy nerd.
The Bridge Kingdom by Danielle L Jensen, A Court of Thrones and Roses series by Sarah J Maas, Throne of Glass Series by Sarah J Maas, The Bird and the Sword by Amy Harmon, The First Girl Child by Amy Harmon….The list will go on forever.
---
Losing Time on Twitter
Link yourself and share your favorite Twitter accounts that keep you entertained
---
On Snapchat / Taking Bookish Photos
Share some of your favorite bookish photos, and be sure to tag your accounts!
My current feed has been my favorite so far. I'm slowly getting used to my new camera and have been playing around with natural lighting and composition. It's been a while since I've dedicated some time to photography and I'm slowly relearning everything from my photography class years ago.
---
Baking Cookies 🍪
Uh, yum! What books have you read recently that surprised you (in a good way)?
This book was a rollercoaster ride but a slow one where you don't know when the next drop is going to happen.
I'm someone who loves information. It helps me envision the world and characters clearer and Sarah J Maas delivered with this book. She gave us world building, detailed characterization and surprises that unless you read between the lines, you would've never figured out on your own.
---
Reading Books
What are some reads that sucked you in so much you had to keep reading?
House of Blood and Earth by Sarah J Maas, Uprooted by Naomi Novak, Wicked Saints by Emily A Duncan, The Bridge Kingdom by Danielle L Jensen, The Beautiful by Renee Ahdieh, The Best Thing by Mariana Zapata, Kingdom of Ash by Sarah J Maas, A Court of Wings and Fury by Sarah J Maas
Click on the pictures to be redirected to their goodreads page 🙂
---
Bullet Journaling
Feel free to share some of your favorite spreads!
What are some of your favorite listed blog posts that you recommend we check out?
I haven't blog hopped yet so alas…I don't have any favorite blog posts to give thee
---
Jumping from Task to Task
What are some books featuring multiple POV's that you recommend?
Aside from House of Earth and Blood and The Beautiful, I can't think of any right now……Check back later.
---
Scrolling through Bookstagram
What are some accounts that have the prettiest accounts?
What are some accounts that always have great recommendations?
Click on the pictures to open their instagram!
---
Love/Hate Relationship with Phone
Books featuring your favorite enemies-to-lovers romance!
---
Singing Along to Music
Do you have any recommendations for musical books / rockstar romances?
I do not. Funnily enough, I have not read a book with a rockstar romance in it. PUNK 57 is as close as it gets but it didn't really center around the MC being a rockstar. He was just in a band.
---
Playing Video Games
Shoutout some of your favorite books that take place in an alternate world!
There's a lot of repetition here….haha…see question 6.
---
Blogging / BookTube-ing
What are some of your favorite blogs (or BookTube channels) that you follow?
I actually wrote a blog post on this! Check it out!
---
Senseless Cleaning/Organization
It takes skill to keep a series well organized – what series do you recommend that gets better and better with each book?
Throne of Glass by Sarah J Maas. I had actually picked up the first book years ago but it didn't click. Last year, I gave it a second shot and I am so glad I did! The first book is definitely my least favorite but from book 3 and on….WOW.
---
Texting with Friends
Shoutout your favorite books that feature a great friendship
A Court of Mist and Fury by Sarah J Maas: Rhysand, Cassian and Azriel's friendship is the BEST BROMANCE IN HISTORY…..okay maybe a tad bit of an exaggeration but I love their friendship.
Lingus by Mariana Zapata: Kat and Tristan friendship in this book is hilarious and sweet! It gives you all the feels!
I swear there's more but I just can't think of any from the top of my head!
---
Making Lists instead of doing Tasks
What are some of your favorite office / workplace romances?
Honesty time!
I've only read a handful of these books. The only one that I have absolutely loved, primarily because I am trash for slow burn romances, is The Hating game by Sally Thorne.
It had a palpable angst that I just…*chefs kiss*
I had to add it to my reading slump emergency kit!
---
Cuddling with Pets
Books that feature an animal changeling OR books that feature awesome, fun pets so well they're basically characters!
I haven't read many books that feature an animal changeling or companion. The closest on would be Abraxos from the Throne of Glass series.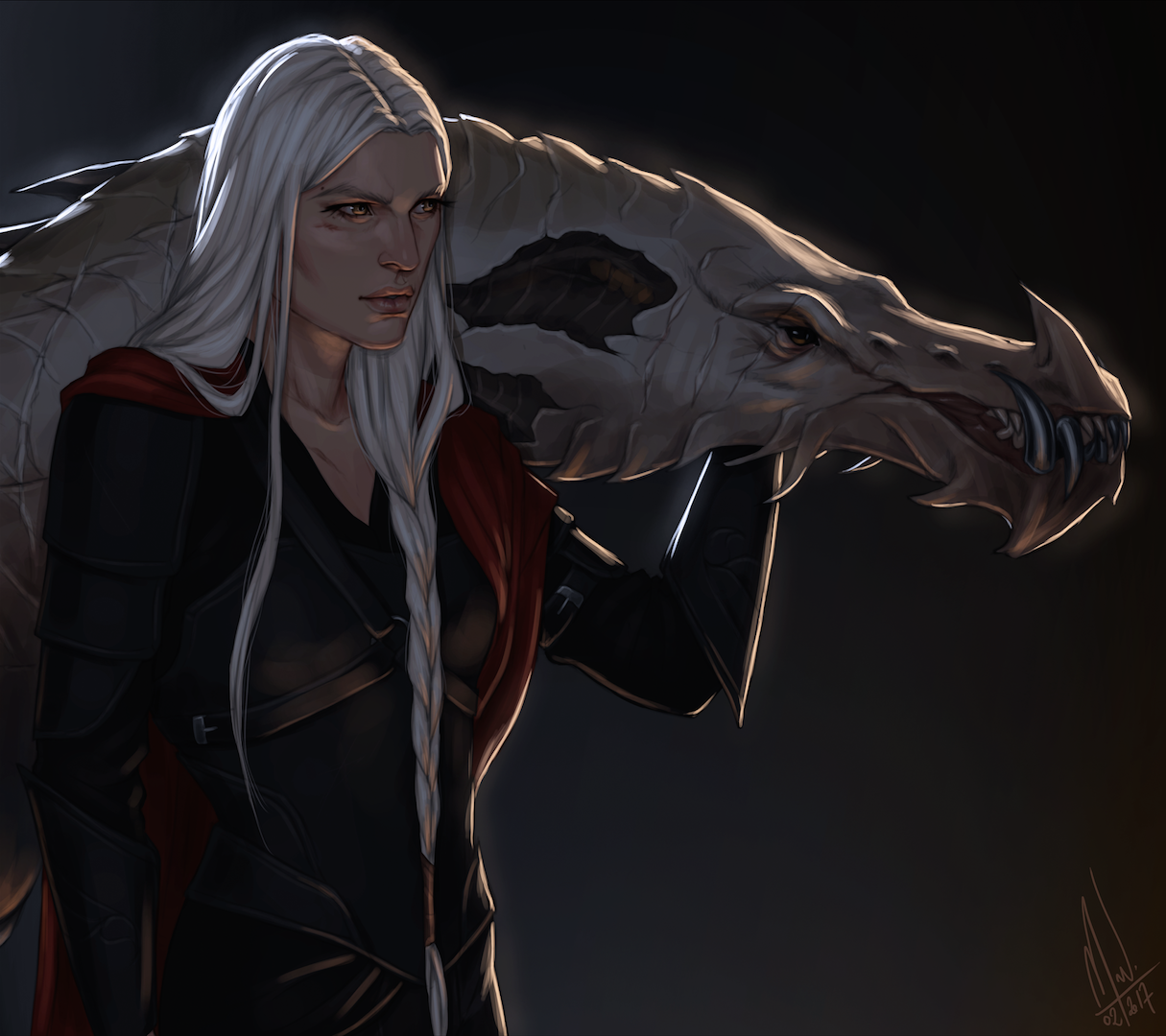 Using Goodreads Like a Social Media
What are you currently reading, or What are the next couple books on your TBR?
Be sure to link your account!
Click the pic to be taken to my GoodReads Account 🙂
April"Planned" TBR:
Serpent and Dove by Shelby Mahurin
Looking back at my answers, you would think I've only read the same 5 books all my life! Haha!
But I swear I have read many books in my day…for some reason I'm blanking out on them except for the ones above. I'll try to update this with other books sometime after I take a look at my Goodreads Account and jar the good ol nogging!
I nominate:
YOU!
Drop the link to your post below! I would love to see your answers.
XOXOXO,
Jeimy